IDY International Yoga Conference, New Delhi 2016
Delegates from around the world contributed to authentic and traditional Yoga practice converging in New Delhi for the International Yoga Conference, in celebration of the 2nd International Day of Yoga.
Speakers included the Vice President of India, Vishwaguruji, Baba Ramdev, Dr H R Nagendra, Pujya Swami Chidanand Saraswati and other significant personalities who have contributed immensely to wellbeing in the world.
To change the world, change is needed within and that change is possible through a wholistic Yoga practice - was the conclusion of the conference.
Mahamandaleshwar Paramhans Swami Maheshwarananda Ji Maharaj (Vishwaguruji) had the important role of chairing the first session of the International Yoga Conference in New Delhi.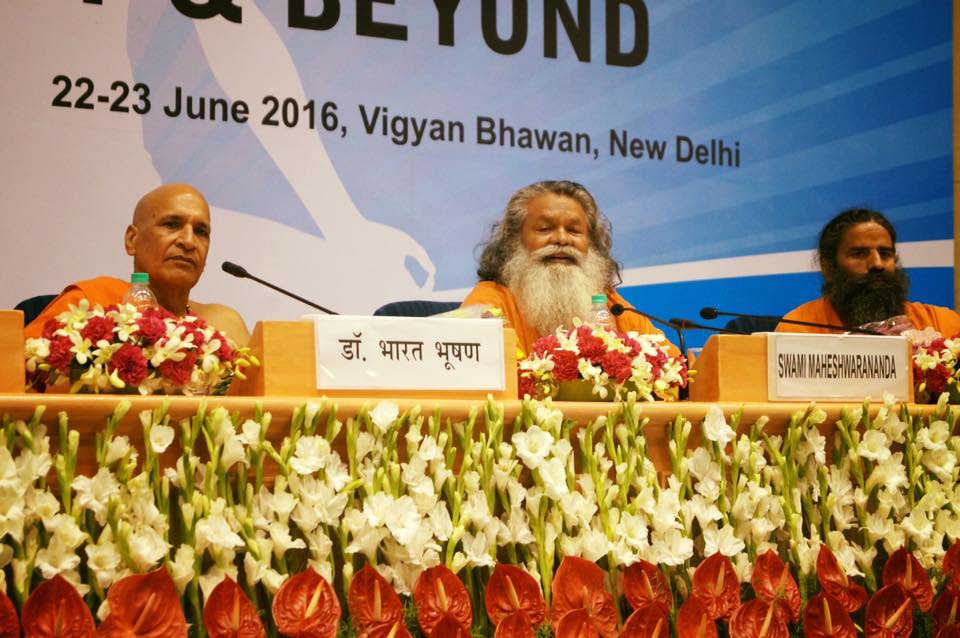 Vishwaguruji welcomed all as usual, with his warm open heart. He finds a place for all, and gives credit to each dignitary for their global contribution to the exposition of Yoga.
Vishwaguruji with Dr H. R. Nagendra Ji, Govt of India, Ministry of AYUSH and Chancellor of S-VYASA Yoga University, Bengaluru, India.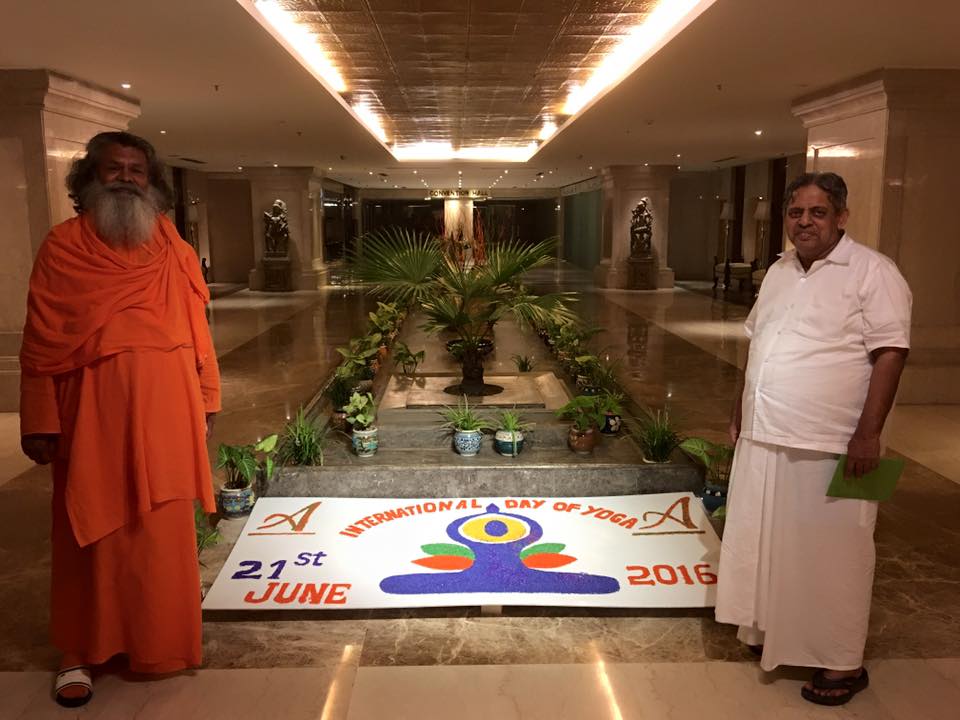 Yoga in Daily Life delegates at IDY International Yoga Conference in New Delhi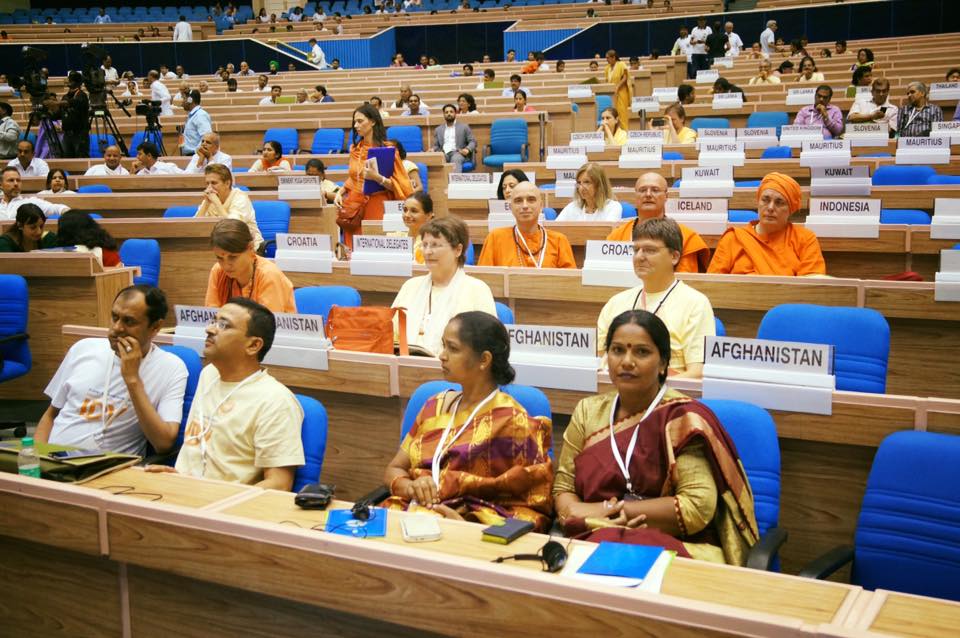 Gregor Kos from Slovenia presented activities of the Yoga in Daily Life Scientific System at the IDY International Yoga Conference.